Space tech in focuses more on terrestrial technology rather than outer space exploration.
By Khamila Mulia
When we talk about outer space exploration, Singapore may not come to mind at first. Unlike the US, China, or Russia, Southeast Asian countries don't seem too ambitious about flying their people to the moon. However, since technology has become more accessible in the past decade, space tech in this region is no longer exclusive to government-funded programs. It is now attracting commercial players, including tech startups.
Singapore is currently the region's space tech hub as it has seen an increasing number of private enterprises venturing into this sector. The country also has non-government entities dedicated to the exploration of opportunities in the space tech sector, one of which is the Singapore Space and Technology Association (SSTA), an organization that facilitates activities related to space exploration and deep tech industries in the country. It connects and facilitates information and communication for industry, government, and academia.
Earlier this month, SSTA held its Global Space and Technology Convention (GSTC) 2020 on February 5 to 7. Initiated in 2008, GSTC is the only dedicated space and technology conference of its kind in Singapore and the Asia Pacific region. Currently in its 12th iteration, the convention brought together like-minded professionals to discuss topics such as upcoming technology breakthroughs, satellite applications for smart cities, and cybersecurity.
During the convention's opening, SSTA's commercial arm, Singapore Space and Technology Limited (SSTL) in collaboration with Cap Vista, the strategic investment arm of Defence Science and Technology Agency (DSTA), launched Project Cyclotron, an accelerator to propel the space tech ecosystem in Singapore and Southeast Asia. The project shows SSTA's commitment to further accelerate innovation and fuel the space tech industry in Singapore.
KrASIA recently talked to SSTA's president Jonathan Hung about Singapore's space tech landscape and the organization's efforts to commercialize space tech.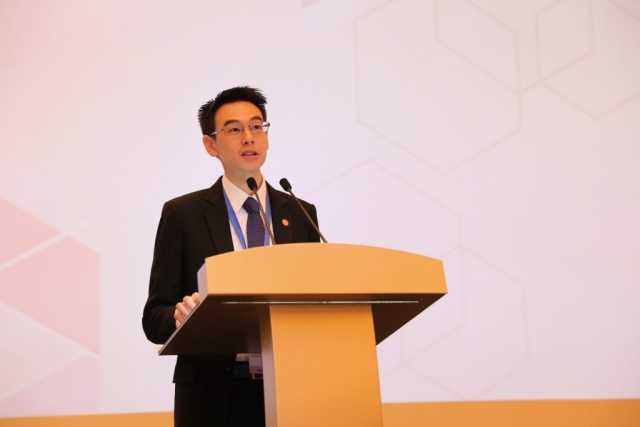 KrASIA (Kr): How do you view the state of Singapore's space tech and opportunities for commercialization?
Jonathan Hung (JH): The landscape of space tech here is growing and it is quite diverse with many multinational companies and startups emerging [in this sector]. In addition to local companies, we are also seeing many locally-based foreign companies as Singapore is seen as a fertile ground for tech startups, including in the space sector.
We believe that space tech should become sustainable and more commercially driven, therefore in Singapore, we are focusing on technology that has terrestrial applications. Take for example remote sensing, data analytics, and inertial navigation systems, which can have many applications on earth and create revenue streams. However, when we talk about innovation, I think we're still at the early stage. Satellite is still the main driver of space economy, and the development of business in this sector really depends on how these companies are able to engage a global customer base, and not just Singapore.
Kr: How is the investment climate of this sector?
JH: Although space tech companies are getting healthier, I don't think this is really changing the dynamic so much. Nonetheless, I think interest and support have increased in the past few years since there are many activities happening in this sector. People are getting more interested in satellite data and are becoming more aware of the many applications of space tech innovation and their impact on society.
However, space tech is a high-risk investment, so investors need to know what they're getting into. It is important to educate them on the various risks involved, and this is what SSTA and SSTL have been doing. Most space-based projects tend to have long life cycles, which require more capital. Obviously, they are riskier but at the same time, the outcomes are quantifiable.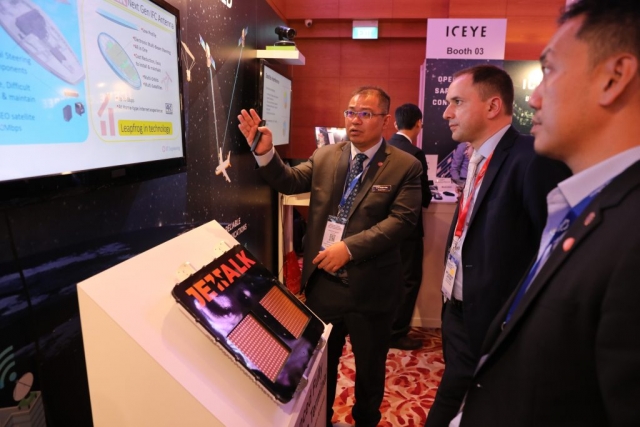 Kr: Please tell us more about Project Cyclotron, and how this program will help space tech companies.
JH: Project Cyclotron aims to help accelerate regional space and deep tech startups. It supports startups, specifically when it comes to the commercialization of the product as we provide them with the insights, skillsets, and resources to become commercially viable. Project Cyclotron encompasses the ideal approach as it has both wide commercial access, as well as strong technical support. Thus, it can help conduct strong due diligence and assessment of these companies or organizations. It also brings together a good investment panel of VC firms or government bodies that want to tap the opportunities in this industry in a deeper and more structured way. We will probably start onboarding companies by April and we already have some companies and investors that are interested to participate in this program.
Kr: Why do you think this is the right time to launch this program? 
JH: Since companies in the space sector in adjacent fields are growing and maturing, we want to ensure they are headed in the right direction. We believe that with the state of the economy and technological advancement today, as well as with the increasing number of foreign engagements and foreign talents in Singapore, it is the right time to introduce this program. The project puts the pieces together and provides the right structure, so that companies can focus on core research and development and prototyping development. We also help them with international marketing because the truth is, many of these companies have limited resources. Because space is not the largest or most established sector in the tech industry, they need an additional system and the support to help them grow.
Kr: What are some of the up-and-coming space tech trends in Southeast Asia this year?
JH: I don't think there is any specific trend. Space tech companies here are moving forward and I think we'll see more international companies trying to come to Southeast Asia to explore our market. There are a lot of satellite end users and requirements that can be met in Southeast Asia, so it is becoming a very interesting market for our counterparts in other countries. I see more interest in 2020 and beyond from more established and mature space companies. I hope to see more exploratory partnerships this year.
KrASIA is a media partner of the Global Space and Technology Convention 2020.